I believe that the events that unfold in COH 1 take place during the allied invasion of France, so about Mid-1944 to VE day. Soon after that, the Americans dropped nukes for the first time in Japan.
My question is, why did the developers give the Axis in COH BK mod tactical nukes? The Germans weren't even the ones to first use tactical nukes, plus it's 1944 !
If you pick TH doctrine in PE faction, there is a tank called the "Hotchkiss" that can be upgraded with 4 tactical nukes. Tactical nukes are quite devastating to use, they can wipe out entire cities as seen in Hiroshima.
I believe that the developers are wrong in giving the axis side tactical nukes as they weren't even invented yet, and the Germans didn't even invent them. Maybe the developers should equip the "calliope" with 60 tactical nukes instead of the usual 114mm rockets to balance the current meta game, as German tactical nukes are quite powerful.
BK mod is fun game! Just need to fix this small historical discrepancy and we can start finally enjoying the mod for it's awesome historical realism.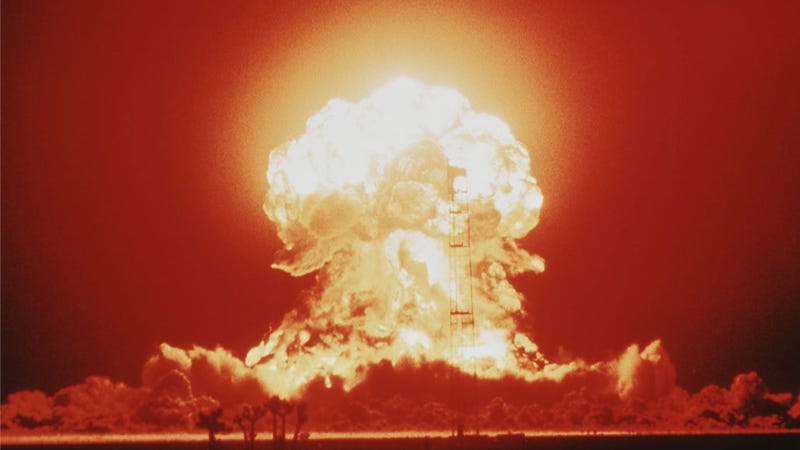 Proposal to fix strategic nuke:
-Increase the munition cost to match that of the 210mm Nebel ( 100-110 Munition I forget)
-Reduce AOE splash damage
-Reduce damage overall
-Give allies nukes too
- revert to pre-nuke hotchkiss ( literally the simplest and easiest solution but will never happen because developers are skirmish pros and are always right , and the PvPers are all stupid and don't know how Bk mod works )
MarKr wrote:OK, I admit you're right, I've just found something in crits that makes infantry die almost every time - this has been around for years so it is not something that the patch would bring in but it is harsh in the AoE to infantry. Will be changed for Hotchkiss and Stuka HT both.

In general perspective higher scatter should help to some extend because if the rocket lands somewhere and does not catch infantry in its AoE, the crits don't affect anyting but the crits will be changed so that the kill-rate is not so high. In combination with the rest of the changes it should put the Hotchkiss to a bit better position.